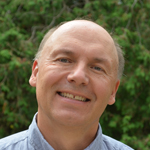 created by
Stephen Kitras
location
Canada
"Why glass? Compared to other media I've worked in, such as iron and ceramic, glass is immediate and responds right away to any design decisions that I make."
The mantra "when surrounded by beauty, the spirit is uplifted" embodies the mission of Kitras Art Glass. Stephen Kitras began work as a glassblower in 1988, and in 1994 he formed Kitras Art Glass with his wife and partner Elke. By 2001 the company had expanded to over 40 employees and a new facility was built to accommodate the increased production demands.

Sadly, the company suffered the loss of Elke Kitras to leukemia, but the vision that she and Stephen developed for the company continues to thrive. It is Stephen's goal is to design and produce beautiful and affordable glass art objects to enhance the lives of others.

We visited Stephen Kitras's glassblowing studio in Fergus, Ontario, and made a glass globe of our very own. Visit our blog for the inside scoop.